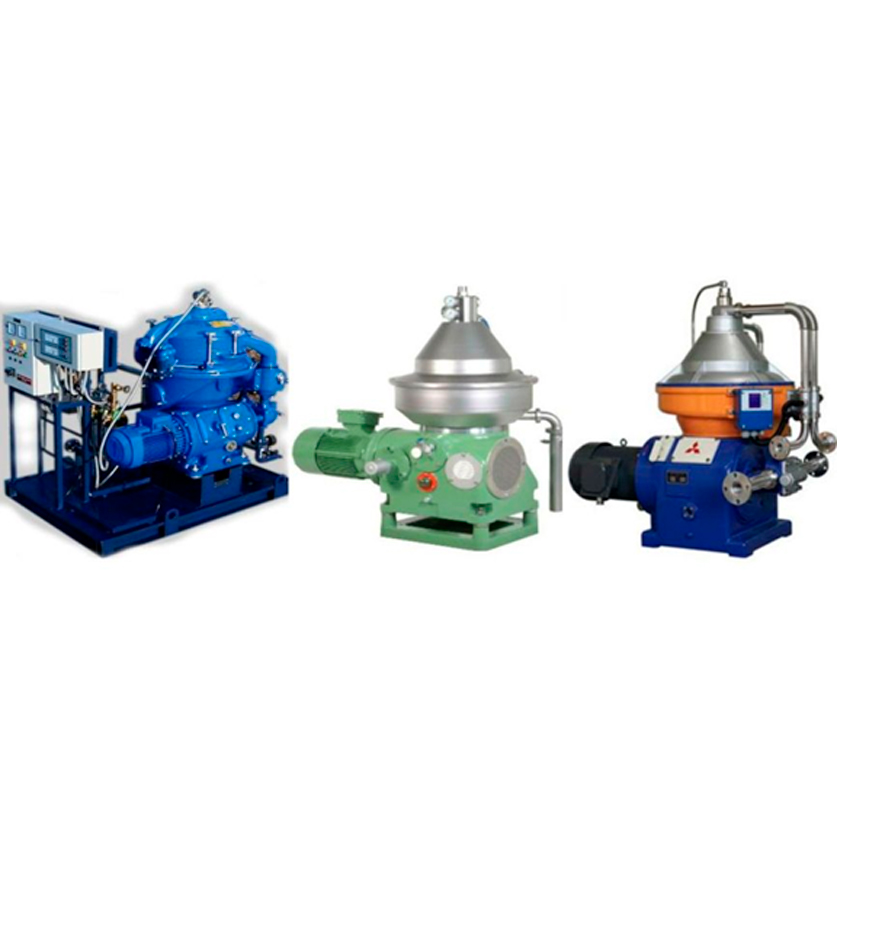 We are a reliable source for refurbished marine oil separators / centrifuges or purifiers.
Our company is well renowned and reliable in international marine market for best quality reusable marine lube oil, fuel oil and oily water separators & spare parts supply and export at great affordable price. We collect & stock many type of second hand Alfa Laval, Westfalia and Mitsubishi oil purifiers from ship breaking yard of Chittagong. We do necessary servicing and reconditioning every machine in our workshop to ensure it's superior reusable condition. From a single unit to bulk quantity refurbished marine oil separators / purifiers we are exporting regularly to our worldwide customers. We can supply any make and model second hand /used solid bowl disc vertical centrifuges in totally serviced and overhauled condition to meet our customer's satisfaction.
Alfa Laval Separators
Westfalia Separators
Mitsubishi Purifier
Almost any type second hand D.O./F.O./H.F.O/ oily water separators and spare parts of above maker's we stock and supply in bulk quantity or as single unit. Some type of available centrifuges / marine oil separators are Alfa Laval MAB 103, MAB 104, MAPX 205, MAPX 313, MOPX 213, MOPX 205, MMPX 303, WHPX 513, FOPX 613. Westfalia Separator OSC, OSD 15, OSC 20, OSC 35, OSA 7, OSA 15, OSA 20, OSA 35 and Mitsubishi Purifiers type is SJ 700, SJ 2000, SJ 3000, SJ 4000, SJ 15T, SJ 20T, SJ 30T, SJ 60EH, SJ 60T etc., for any application like Diesel Oil separation, Oily Water Separation, HFO separation. We are the dedicated reconditioned marine oil separator / purifier supplier in Chattogram, Bangladesh.