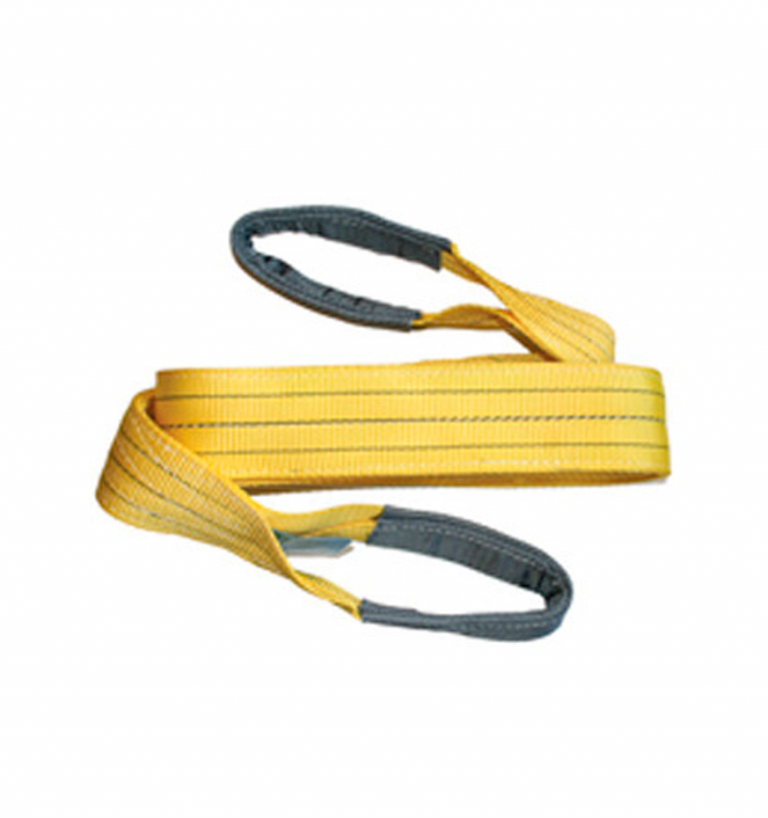 Flat Webbing Slings have reinforced eyes and can be used for lifting, towing and pulling, they are color coded to European Standard's making them easy and safe to quickly identify. These slings are highly resistant to mild acids, alkalis, alcohol, bleaching agents, and dry cleaning solvents
Standard flat webbing slings offer solutions to most lifting problems. These duplex slings feature low weight, flexibility of use and ease of handling and They Can Be Easily Safety Checked as There Is No Hidden Corrosion.
Lifting slings are a more versatile solution than substitute products such as wire rope or chain, and give significant improvements in safety and costs in comparison to other lifting equipment.
Product details: